Being The Change
Last week my house was Dance Central as my daughter spent all week preparing for a recital. This week our house is in the throes of Finals Week. I haven't had much time to breathe, let alone write a blog! So here I am on Thursday morning, the day I usually publish this thing, trying to think of what to write about. For inspiration, let's check off my To Do List:
WORKING OUT: YES! Four personal training sessions are complete and my biceps are rebelling, but I've been feeling really proud of myself for trying to do everything that's challenged of me.  There are definitely things I can't do but DAMN IT I TRY ANYWAY. Though I am afraid that the tortured faces I make will end up being recorded on the gym security cameras and I will be part of a #gymfail video compilation.
DOCTORS/INSURANCE CONFIRMATION: YES! All doctors are on board and all systems are go!
BATHROOM RENOVATION: YES! We inked a deal last week with contractors. The actual materials have yet to be purchased BUT I've spent hours obsessing over one single shower door so I would say that's progress. (If I can't get this door you may hear screams as far south as Florida.)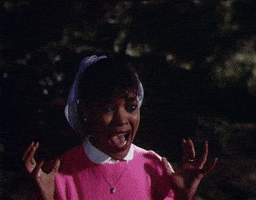 The countdown clock is now at 35 days! This is both terrifying and a huge relief.
So far, so good!
However, there is one hitch in all this progress, and it's not my To Do List. This week I got hit with a dose of reality that has brought everything to a screeching halt.
On Friday, the night before the big dance recital, my son got this super hip haircut and looked handsome. And he felt handsome. This is huge for him because he usually says he's fat and ugly, which is always heartbreaking. Now I'm not naive; I know that most kids are awful to each other, my son included. But he went to school on Monday and got decimated. By the second day he was being called "Gayboy28" (which, sidebar: do we insult people in the form of bad Instagram usernames now? Is that a thing?) and he was told to shave all his hair off. This, obviously, is the edited version of what he was told.
(Why can't everyone be more like Justine Bateman? Why can't life be more like an 80s anti-bullying PSA?)
Now what does this have to do with me and my journey?  Let me explain:
In 35 days, my son will have a mother who is missing one leg. If a simple haircut means days of torment, what's going to happen when his one-legged mother shows up at school or practice? Our family regularly discusses what's next for us, in a really positive way, while simultaneously trying to address the anxiety. I just didn't realize how bad the school environment actually was. I started getting the full story from him and realized that even though I think I'm on top of things with regard to the school's social environment, I'm not. I mean I check phones, I restrict internet access, I punish when someone does something that is a punishable offence, but is it enough? I'm distracted and disconnected, and so are my kids. Mostly because phones and laptops make it easy to zone out but also because we are dealing with yet another major life change. I mean, a simple bathroom renovation is enough of a life derailment, let alone when it's going hand in hand with an amputation.
After the haircut episode on Tuesday I had had it. I've lived in this town for nine years and I normally like to fly under the radar, but I was upset enough to blast out my displeasure on a Facebook page specific to our town. I didn't pull any punches: I simply described what happened to my son, including the fact he isn't blameless—he also has a mouth (the apple doesn't fall far and all that). My general theme, on top of my frustration, was empathy; I know how many parents and kids are in the same boat.
The theme in response? Lovely heartfelt messages, people explaining their kids endure it as well and the general comments of: "They learn this at home" and "kids will be kids" and "this was happening when I was in school in 1982".
I'm here to state, for the record, that this is not good enough. It's not the same as it was in 1982, it's way more vicious. We need to do better, not just as parents (I'd bet money in Vegas on the fact we're all being the best parents we can be), but as a society. Technology, overcommitment and perhaps the state of the world has disconnected us too much. We're all half-zombie.
For example: I walk with a crutch and usually only have one hand free. None if I'm carrying something. I can't tell you how many times I have been left to struggle opening a door because the person standing right next to it is totally engrossed in whatever is currently on their iPhone screen. Now, I've always been a door holder (because if I didn't my mom would slap me for being rude), so these days it often ends up I'm holding the door for people with four working limbs. Come on folks, please don't let the handicapped person hold the door while 27 of you file out of the building.
A few months back I decided that anyone who went out of their way to hold a door, or ask if I needed help carrying groceries, would be lavished with praise. They are still far and few between, but the people who help have my undying gratitude. And as long I can hold a door open—crutch, wheelchair or otherwise—damn it, I will!
But I digress!
The point of this post is: leg or no leg (well, at least one leg), my family and I have decided to be the change we want to see in the world. We are going to be a model family for kindness. Our door will be open to anyone who wants to learn, change, grow, and be a better human. Maybe I'm getting soft in my old age, maybe getting rid of my favorite leg has made me sentimental (maybe all my hard, bitchy anger is in that leg?) but it's time to take care of each other. We are all the same at our core, blood, bones and flesh.
After all, in 35 days if I can't find a shoulder to lean on I will literally keel over.
SaveSave
SaveSave